Venturing a new line of business is a challenging endeavor, especially if the entrepreneur is entering a crowded market with large, well-established competitors already in place. Small CNC Milling Machine shops face hurdles similar to those of non-industrial counterparts, have the same potential for securing contracts and growing within the industry despite these obstacles.
Here are 10 tips and suggestions which may help you in establishing or expanding your workshop.
1. Know Your Expertise, Know Your Tools: First rule that you should know is that you yourself are convinced and committed on making your expertise into a money making factory. One should know how to value such expertise and acknowledge how much bites that a man can take and chew a living from doing it.
Investing on the best tools and equipment appropriate to your expertise might actually make your business safer on daily operational. Reputable tools and equipment manufacturer will always be protective towards their current customer, therefore responsible for training operation as a post purchase service of your machinery. This will at the same time also reducing risk when you have to trade off or sell your older machinery at better resale value in the future than fixing it by yourself. After all, you only need a clipper to cut finger nails although scissor, razor blade or even chainsaw can do the same job too.
2. Develop Partnerships:
For many start-up machine shop owners, the early days can be an uncertain time in which numerous concerns, such as volume expectations, client lists, or even floor plans, have yet to be resolved. In these circumstances, existing friendships and business connections can be valuable assets. Getting close and intimate with main competitors is also a valuable practice under most circumstances, particularly in times of economic volatility.
For example, market fluctuations can cause a slowdown in commercial manufacturing, while leaving military production, art and crafts relatively unchanged (and vice-versa). In this case, competitors from one side of the spectrum may bring their operating standards to your shop, while forcing you to accelerate the production rates or lower the prices in order to maintain market share. By any means, it is a worthy investment to accept jobs on different type of workpiece.
Keep your friends close yet keep your enemy closer. Make sure that you did not have any mixed feelings with your competitor, rather, treat competitors as a senior comrade by being aligned than enemy. This alignment might steer clients or even competitor's finest craftmen to your direction, enter into partnerships, or simply provide advice on business practices and adds connections.
3. Target & Leverage Your Segment of the Marketplace:
For example, if your shop specializes in producing gear shafts with a diameter under five inches, try to establish relationships with companies that purchase this product at a rate favorable to your production cycle and turnover. Selecting a market niche will help you make the best use of your specialty.
A good example of a company who targets a niche market is Fanuc Spares. They focus only on this specific manufacturer and specialize only in replacement parts and become a very successful model for what may seem like a limited market. Another marketing method is leveraging, from opening up a milling class to emerging technologies such as the internet, engineering forums and social networking can also help leverage your shops visibility in both search engines and helping reach people near and far.
4. Don't Rush to Expand, Find a Novel Project instead:
Better to concentrate on making steady gains rather than giant leaps forward, as even a small shop with fewer than a dozen machines or employees can still meet or exceed the productivity average. Purchasing machinery that are not yet cost-efficient or enlarging facilities without the staff needed to maintain them can actually hinder long-term expansion. Instead of premature expansion, you can always take on a job outside the capabilities of your shop, new projects that seem within reach and will provide a cost-efficient result can be a helpful way to diversify your operations. If, for example, a lathing shop has the training and funds to undertake a profitable milling or plastic fabrication contract, then the resulting diversity can help provide sustainable growth even during periods when one sector of the market is on a downswing.
5. Remain Open to Novel Technology:
New technology can sometimes help a business remain competitive, especially if the innovation gains widespread notice. Technical innovation can be costly in terms of additional training and initial set-up, however, novel equipment may have a positive long-term effect by simplifying production methods or providing the means to accomplish tasks that were once considered impractical. Again, Novel tech is available in Youtube, industrial exhibition and websites 🙂
6. Be Flexible in Multi-Stage Processes:
Workshop that combine both internal fabrication operations and manpower skills, can often save time or money by acquiring equipment that incorporates secondary work into its primary function. For example investing on a cutting laser machine may set a new challenge for your existing manpower, but it can often reduce the need for post-fabrication finishing, such as abrasive smoothing or deburring edges.
7. Integrate Your Operations:
While vertical or horizontal integration is beyond the reach of many small CNC businesses, it may still be helpful to bring as much of the manufacturing process in-house as you can. Streamlining measures, such as organizing a production schedule around a machine shop's in-house capabilities or prioritizing jobs based on your own production center rather than an external supplier's availability, can help smooth workflow and ultimately improve output.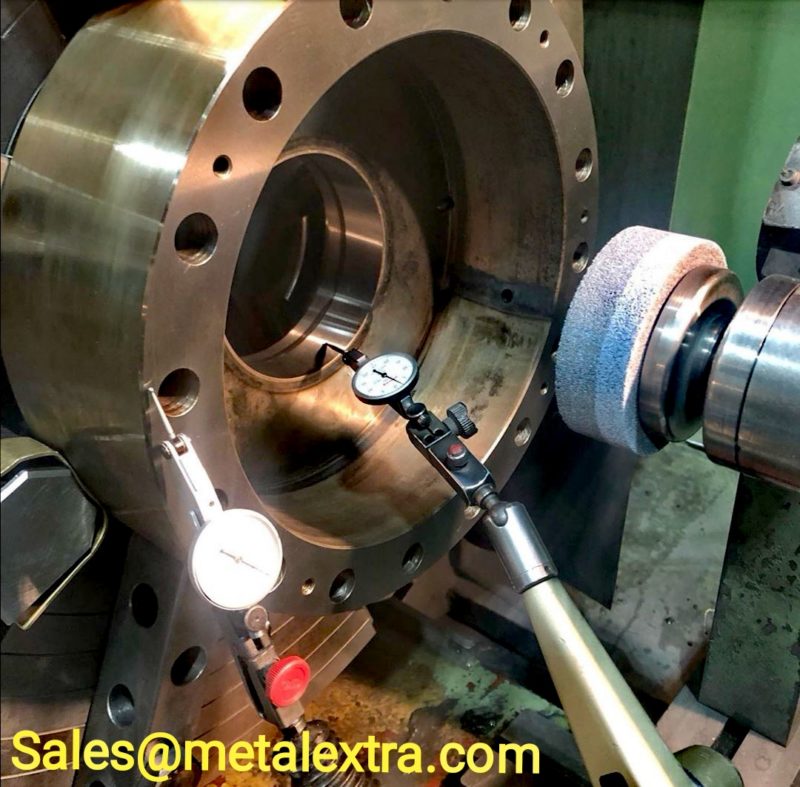 8. Initiate Scalable Growth:
Successful business growth is planned and not dependent on the size of the products being manufactured, but on the depth of the fabricating process. It can be beneficial to evaluate the services or products you provide to your customers, and see if you can expand the reach of those services. For example, if you are producing steel tubing, you can offer your customer with compatible fasteners used to join these components together. Securing more expansive contracts from within existing relationships can be a secure and scalable method of growth while locking out competitors.
As a small business owners, one should also pay a close look on posting personal income and distinguish them with workshop and business assets and expenses with their personal assets. This maybe a personal preference, but a clear planning and division of financial resources may help your business grow and ease your tax report later on. Let say you want to go to exhibition with a certain entry fees or cross country, you might want to mark the dates and predict the costs of travel in advance. If you have set aside certain account on this 'marketing' budget, you can easily make priorities on which exhibition or events that are promising to look at and how much are you willing to invest on your presence or your business card.
9. Step-by-Step Value Addition:
A small business seeking to expand can evaluate its manufacturing strengths and take advantage of any opportunity to insert itself into a higher value-added production. Even a classic 3-axis Milling Machine can match the quality of those expensive 5 axis CNC. Be an optimist and ensure that any segment which you are serving now is a multi-staged process. Let say you are a die and cast repair companies, for many years you have been working on the same stuff, but if you are willing to invest on laser marking machine, you can unlock new value-added work for your customer who is looking to brand their dies part or putting a trackable codes on it.
Consequently, a shop's potential for expanding its business largely depends on how many of those value-added steps has been recognised and have the manpower to perform. Be advised that "delivering valuable things" and "making a new things" is not the same concept. In many case it is cheaper to outsource product parts from China and simply modify or put your own iteration on it. But don't let such short term gain becomes your habit. Stay away from becoming a trading company. Many shops lost their way of business practice and ends up trading pointless parts from China instead which is anyone's market anyway. This approach, coupled with gradual service integration and streamlining, can be a valuable way to expand your small CNC business.
10. Display modestly yet presentable with necessary compromise:
Business owners should updates their social media channel to display their specialties. Social media is easily accessible platform, cheaper than creating your own website and allows anyone to consume the supportive material. You can join online communities of like-minded people in Facebook or Linkedin, while also allows you to defend your argument or simply to generate leads or to cite interest. These social media marketing activities are not immediately effective or come in an instant, and may have different results as not everyone have the ability to pitch ideas to strangers.
Pay closer look on your public display. Display means a presentable business cards, your smartphone display with internet, your selection of outfits (or perhaps the imprints your workshop brands), your perfume and even the smell of your breath. Your display in public space is essential to grab anyone's attention before they put interest on your CNC business.
As you go on a trading events or exhibition, you may also consider bringing your sample in a handy case. You may not have the sales skills to pitch but your sample or pictures and social media profile on your phone may save you a big time. Should you inqure various soultion in Metalworking, feel free to mail us at; sales@cigici.com
---